People
I'm Philip Krause and I've dedicated my entire professional career to assisting businesses in the Kansas City Area, where I have practiced law for more than thirty years, affiliated with prominent Kansas-City based law firms for many of those years.
As a result, I not only understand the challenges faced by businesses and entrepreneurs seeking growth, but also appreciate the unique needs of those who live and work in the Midwest. The growing team of Krause Law LLC is available to help businesses of any size with the insight, strategy, and counsel they need.
Founder
Philip N. Krause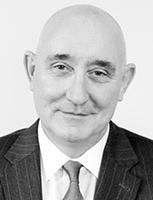 Philip's broad-based experience encompasses the entire "life cycle" of high-growth ventures, including structuring and organizing the enterprise, establishing relationships with key constituencies (founders, management, investors, etc.), acquiring, protecting and licensing intellectual property assets, securing capital resources through financing transactions (debt, equity, strategic partnerships, etc.), and realizing wealth through exit transactions (stock & asset sales, mergers).
In addition to his law practice, Philip serves as an Adjunct Professor of Law at the University of Missouri-Kansas City (UMKC) School of Law, as an Entrepreneur in Residence for UMKC's prestigious Regnier Institute for Entrepreneurship and Innovation at the Henry W. Bloch School of Management, and is a sought-after speaker on a variety of legal and entrepreneurial topics.
Philip is licensed in Missouri.
Team
James J. Cole,

Of Counsel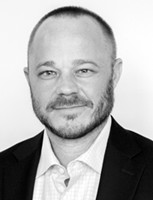 James brings a wide breadth of patent and trademark expertise to his role as a business attorney practicing of counsel with Krause Law LLC. His legal experience includes drafting and negotiating six-figure intellectual property licensing agreements, plaintiff and defense trademark litigation, business formation, branding development, and business planning services. In addition to his law practice, James is active in the start-up community, offering lectures and pro bono services in the greater Kansas City area.
James was educated at Southwestern Law School, Princeton University (M.Div.), Baylor University (B.A. Psychology, minor in Pre-Med Chemistry and Biology) and University of Florida (M.S. 2016 candidate Pharmaceutical Chemistry).
James is licensed in Missouri, California, and before the United States Patent and Trademark Office.
Expertise
Here are some of the core services we can provide to businesses who are ready to grow, change, merge or evolve:
Entity formation and organization
Corporate compliance
Legal counsel to management and board of directors
Agreements with key employees, contractors and strategic partners
Incentive plans
Licensing, marketing and distribution agreements
Web and app agreements (terms of use, privacy policy, etc.)
Debt and equity financing
Private placements
Intellectual property transactions
Stock or asset transactions
Mergers and acquisitions
Exit transactions
Don't see a service or solutions you need to move your business forward?